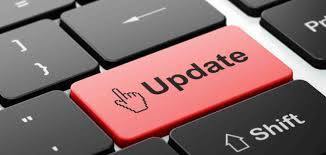 September 11 Update
Jason Smith
Friday, September 11, 2020
September 11, 2020
Dear Families and Parents,
First, please join me in recognizing the solemn day today--September 11. We remember those who tragically died on this day in 2001, and we salute all of our first responders--for their work in 2001, before and after 2001, and throughout the pandemic. We thank you!
Like many of you, I remember exactly where I was on that fateful morning in 2001, as you perhaps saw in the Orleans Hub article, I also will never forget March 14, 2020--the day schools closed to COVID-19.
That being said, our staff and I are THRILLED to see our staff and students back in school. We are also eager to begin engaging with our remote learners, which will officially start on Monday! Information has already been sent home to our students who have elected for remote learning.
Our students have responded tremendously to the new changes: they have been consistent about wearing masks, and they honor our barriers or they socially distance--we are so proud!
We did have some students eat lunch outside due to our table barriers not arriving on time, but that went remarkably well and they enjoyed it--we may even continue it!
Here are some important reminders and updates:
Please screen your children each day before they come to school for temperature and other COVID 19 symptoms, which may be found here: Screening letter
We also will continue to take temperatures of students as they arrive each day.
Our local health department has released the following requirements related to students having a fever or showing symptoms of COVID-19, which may be found here:
If a student is kept home for a COVID-19 related symptoms or sent home from school for exhibiting a COVID-19 related symptom, that student will be required to get an evaluation from a medical care provider along with a negative COVID-19 test result before returning to school.
If your child is known to have documented chronic conditions such as allergies, asthma or any other chronic health condition we highly suggest you get medical documentation into the school so we can be aware and not send a child home for a chronic documented condition.
Please call the school and ask to speak to the school nurse if you have further questions.
We have received guidance from New York State, and some fall athletics will begin on September 21 with practices, while football and volleyball have been moved to March.
We are also in the process of re-opening our Fitness Room, and information on that will be released next week.
We have had a successful opening week of school and I personally enjoyed greeting and seeing our students once again!
However, we must continue to work together in our District and community to ensure that our school remains open, and we can accomplish that by being diligent in personal and respiratory hygiene, wearing masks, socially distancing, and frequent cleaning and sanitizing.
I may be contacted via the following methods should you have questions, comments, or concerns:
Phone: 765-3101
Text: 585-207-3223
E-mail: Jasmith@lcsdk12.org
Have a wonderful weekend,
Jason Smith
Superintendent of Schools