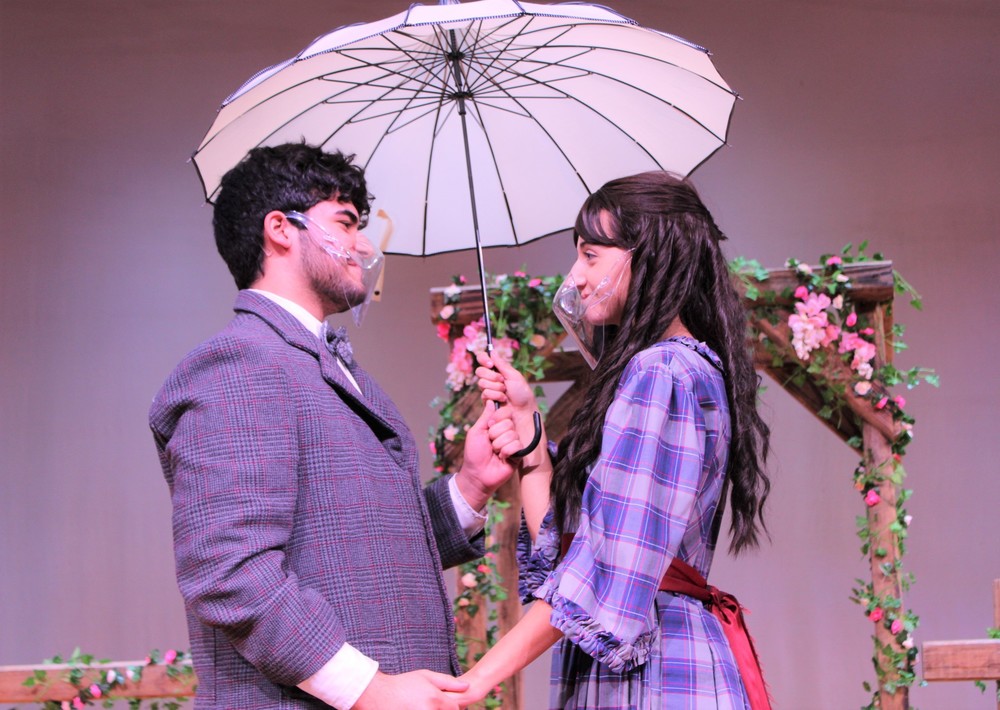 Little Women
Tricia Croce
Friday, March 19, 2021
This year Lyndonville and Medina Central School Districts will perform the Broadway musical, Little Women. The production will be recorded and available online March 26 – 28, 2021, through showtix4u.com.
This musical is based on the classic Louisa May Alcott novel and will transport you back in time. Due to COVID-19 restrictions, the production will not be performed as a traditional, in-person musical. To ensure the safety of our students and staff, auditions were held online and many of the initial rehearsals were done through Google Meets. The cast and crew transitioned to the stage with proper safeguards in place to finalize and record the production.
We hope you will join us for this timeless coming of age story. See Jo March and her sisters, Meg, Beth and Amy, as they grow up, find themselves and find love during and after the Civil War. You will also meet Marmee, Laurie, Mr. Brooke, Mr. Laurence, Professor Bhaer and enjoy a talented Ensemble. "The Lyndonville and Medina students are astonishing in their roles," said Jennifer Trupo, Musical Director. "The lush vocals, gorgeous orchestrations and fantastic acting in this show will amaze and entertain you."
The video will be available to view beginning Friday, March 26, 2021, at 9:00 a.m. through Sunday, March 28 at 11:45 p.m. at https://www.showtix4u.com/event-details/48418.
Picture: Qasim Huzair, as Professor Bhaer (Lyndonville Sr.) and Sophia Cardone, as Jo (Medina Sr.)