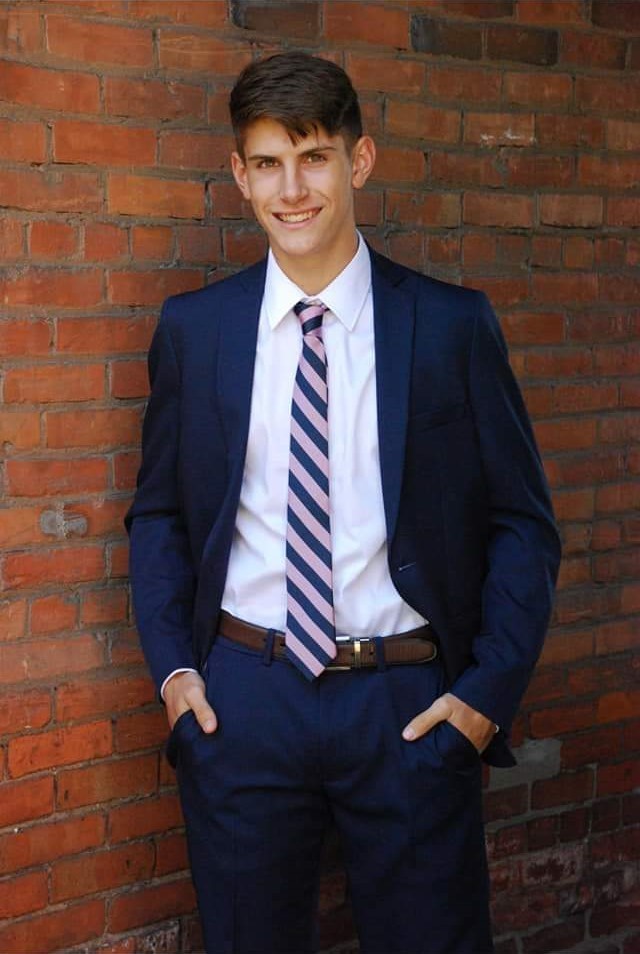 LCS senior receives Stan Sherwood Memorial Award
Tricia Croce
Wednesday, June 09, 2021
Lyndonville Central School is proud to announce that senior, Nathan Dillenbeck, was selected to receive the Stan Sherwood Memorial Award for the Genesee Region League.
Stan Sherwood was a physical education/health teacher and longtime coach. He dedicated his life to family, education and athletics. He spent thirty-three years at Elba Central School teaching students through physical education and athletics, not only the skills necessary for a particular sport, but the values required in life to be successful.
To be considered for this award, recipients must:
be active in at least two sports for four years,
treat others as they would like to be treated,
balance family, school and athletics,
demonstrate leadership and regularly attend practice,
be respected by coaches, teammates and opponents, and
play hard to win, handle victory graciously and be humble in defeat.
"Nathan Dillenbeck exemplifies the qualities that were most important to Mr. Sherwood," said LCS Athletic Director James Zeliff. "Nathan has been an outstanding student and athlete throughout his high school career. He is a leader on and off the field and is respected by all who know him. We are so proud that he was selected to receive this award."
Nathan will be presented with the Stan Sherwood Memorial Award, which includes a $300 check and plaque, during Lyndonville's Athletic Awards Banquet on June 22.