About Lyndonville Central School District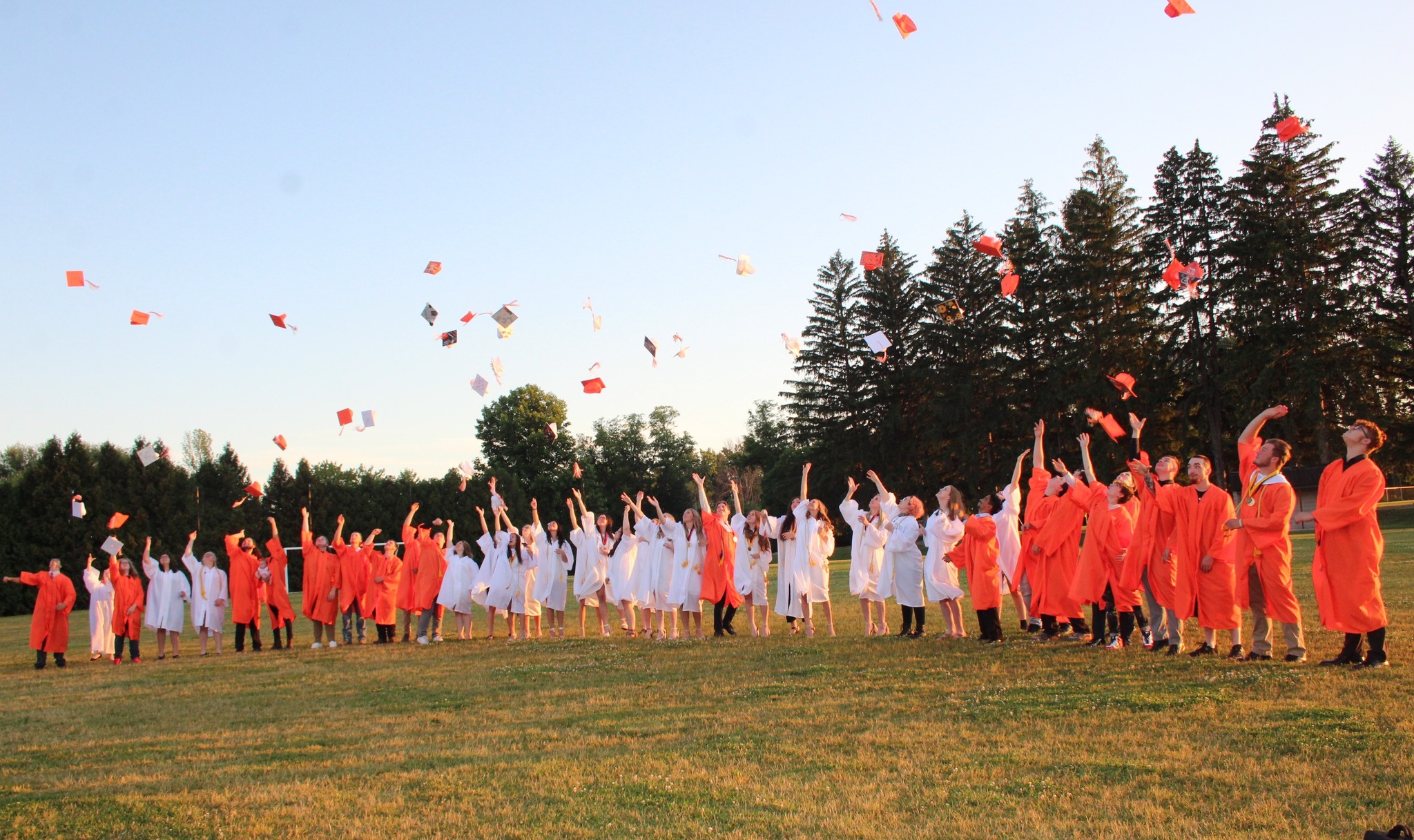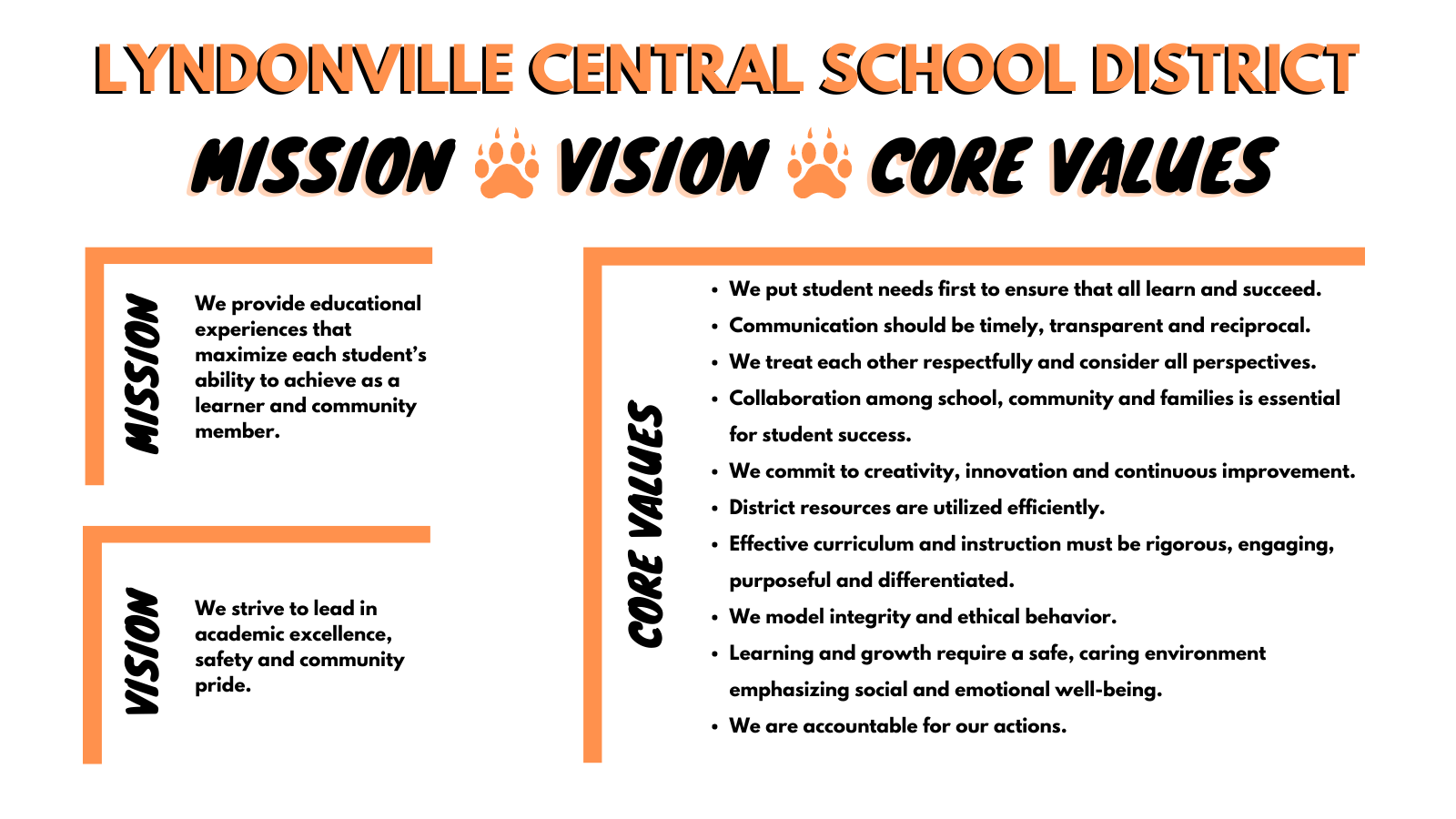 Lyndonville is a small rural village located in Orleans County midway, between Buffalo and Rochester. Income is derived primarily from agriculture, particularly orchards and dairy farms. Food processing plants and light industry provide employment for residents in the area. Many other residents commute to a variety of occupations in nearby small cities. Several universities and colleges, including the University of Buffalo, Niagara University, The University of Rochester, R.I.T., and SUNY at Brockport, are located within a 50-mile radius of Lyndonville. Lyndonville provides a rural lifestyle with convenient access to urban culture.
The Lyndonville Central School District serves about 630 public school students in Lyndonville Elementary School (PreK-6) and Lyndonville Jr./Sr. High School (7-12). It is a public/comprehensive school district accredited by the New York State Board of Regents. A full range of academic programs enables students to earn a Local, Regents or Advanced Regents Diploma.