Office of the Superintendent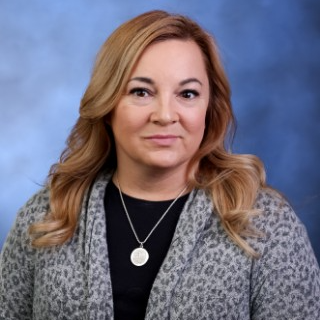 Tanya Marek
Administrative Assistant to the Superintendent
Email: tmarek@lcsdk12.org
Phone: (585) 765-3101
Dear Lyndonville Schools Community,
I am honored to be the Lyndonville Superintendent and excited for the opening of our schools. I enjoyed seeing all of our students and families yesterday (August 31) for our Family Back to School Celebration.
It has been a very busy summer. Teachers have been in for meetings, planning and setting up their classrooms. The buildings and grounds are looking spiffy thanks to the incredible efforts of our custodians and student cleaners under the direction of Steven Grabowski, Director of Facilities. Our administrators: Principals, Dr. Slack and Dr. Smith, Director of Special Education, Data and Grants, Aimee Chaffee, and our new Business Administrator, Bart Schuler, have worked hard throughout the summer to make 2022-23 a great school year.
The CDC has updated the guidance for COVID. They are allowing us to take a practical, common sense stance. Essentially, if your child is feeling sick, please keep them home. The CDC is recommending testing early, but especially on day 5 and 6 if symptoms persist. We will have tests available at school, and you are welcome to pick them up as needed. We will provide two tests for each member of your household each time requested. If your child tests positive, please notify our nurse, Mrs. Mary Kurz, at 765-3124. In addition, NYS has eliminated the test-to-stay policy recommendation. Although not required, when practical, we will notify if your child has been in close contact with someone who is COVID positive. Of course, names will be kept confidential. If your child tests positive, please keep them home for at least 5 days. If symptoms are gone and/or significantly improved, your child may return on day 6, but they should wear a well-fitted mask through day 10.
We cannot wait to welcome all of our students back on Tuesday, September 6, 2022, (Wednesday, September 7 for Kindergarten and Pre-K). Please contact me or any member of our administrative team if you have concerns or questions. I am sure our 2022-23 school year will be our happiest, most successful yet!
Most Sincerely,
Sharon Smith, Superintendent of Lyndonville Central Schools