Office of the Superintendent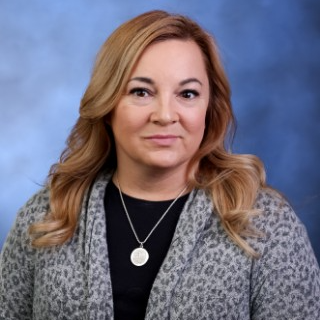 Tanya Marek
Administrative Assistant to the Superintendent
Email: tmarek@lcsdk12.org
Phone: (585) 765-3101
Dear Parents and Friends of Lyndonville Schools,
The 2023-24 school year looks to be one of great potential in all areas of our school community. I am excited to announce that breakfast and lunch here at school will be free to every child. This is possible through NYS funding, and it is at no additional cost to our community.
Lyndonville Schools is where children thrive and grow. You have made a wise decision to send your child(ren) to Lyndonville Schools. We strive to lead in academic excellence, safety and community pride. Lyndonville students' achievement is ranked second in the county and very competitive in the region. Our students distinguish themselves in the classroom, in the arts and in athletic competitions. I am most proud of how they conduct themselves as citizens of our school. We have an incredibly dedicated and talented faculty and staff, many of whom live in the district. We have an incredibly supportive and active community. This little corner of the world is a pretty great place to live, learn and play.
I am honored to serve as your school superintendent. I am entering my 39th year as an educator. I have never been prouder than I am today to be working alongside such talented people, with such beautiful children and in such a wonderful community. Please never hesitate to contact me. I welcome open and heartfelt conversations with concerned parents and community members.
Sincerely,
Sharon Smith, Superintendent of Lyndonville Central Schools