About the School Lunch Program
The Lyndonville Central School District will provide a full lunch and breakfast program for all students in grades K-12. The program will be run by Personal Touch Food Service and Catering, Inc.
Using this page and the links to the left, you can learn more about:
Free & Reduced Price School Meals program

School Lunch Menus

MySchool Bucks, a website that can be used to log into your child(ren)'s Nutrikids account, view transaction history and add funds via credit/debit card or PayPal

Personal Touch Food Service, a website that helps you stay updated about Lyndonville's food service provider, including information about the company's initiative to integrate healthy food choices.
Please Note:
All positive or negative cafeteria balances have been carried over from last year. If you have any questions on your child's account you may contact Michelle Higgins, Cafeteria Manager.
Free & Reduced Price School Meals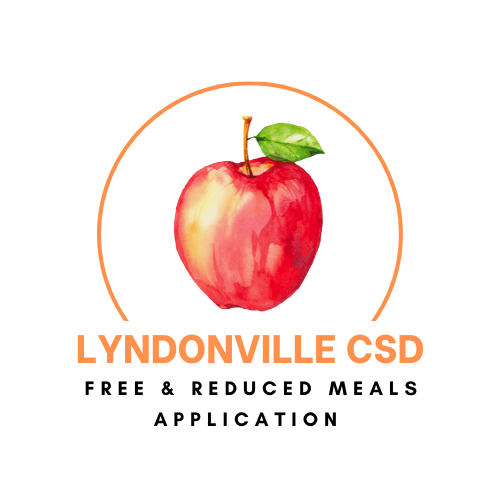 Complete and submit a Free and Reduced Meal Application!
Effective September 2022, families will need to complete and submit a Free and Reduced Meal Application in order to receive free breakfast and lunch meal benefits for their children.
If you submitted an application for the 2021-22 school year and qualified, your benefits will be carried over until October 18, 2022, at which time you will need to submit a new application. Additional benefits of filling out an application and qualifying include, allowing students to request waivers for AP exams and/or college courses taught within the high school, SAT or ACT tests and/or college applications. Completed applications should be returned by mail or email:

Mail: Lyndonville CSD, PO Box 540, Lyndonville, NY 14098
Email: tmarek@lcsdk12.org
If you did not complete an application for free and reduced price school meals at the beginning of the school year and are not sure if you are eligible, it is not too late to complete one now.
If you did complete an application, but were deemed ineligible and have since had a decrease in household income, become unemployed, or have had an increase in the size of your household, you may now be eligible. Please consider completing another application.
If you have any questions about the application process, please contact Tanya Marek at (585) 765-3101 or Bart Schuler at (585) 765-3168.
Find the parent letter and the 2022-2023 Free & Reduced Meal Application at the links below: